Why Attend the NCTA Annual Management Conference
Networking Events
Sunday, July 19, 2020   
Sponsors and First Time Attendees Reception
Welcome Dinner | Entertainment
Monday, July 20, 2020   
Golf Tournament
Exclusive Activities and Tours
Tueday, July 21, 2020   
Exclusive Activities and Tours
Immediate Past Chairman's Dinner | Entertainment
Thought-Provoking Topics
State of the Truck Insurance Market

Today | Future | Reinsurance
Nuclear Verdicts

What | Why | How | Where

Defending Potential Exposure
State of the Trucking Industry Economy

Capacity | Trade | Forecast
KPIs: Data-Driven Profitability Strategies that Work

Overview of Top Key Performance Indicators

Learn How to Standardize Operational & Financial Data

Motor Carrier Panelists Share Best Practices to Enhance Operations
Exclusive Activities and Tours
Sunday, July 19, 2020   
Fly Fishing with Curtis Wright Outfitters Professional Guides
Shag Lessons
Monday, July 20, 2020   
Golf Tournament
Treetop Zipline Adventure
Tubing the French Broad River
Tuesday, July 21, 2020 
Fly Fishing with Curtis Wright Outfitters Professional Guides
Guided Brewery Tour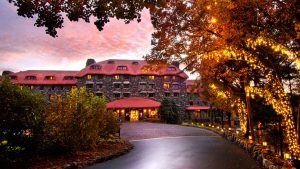 2020 North Carolina Trucking Association Annual Management Conference
                The Omni Grove Park Inn
The 91st NCTA Annual Management Conference brings together leaders in the North Carolina Trucking Association. The planning committee's strategic plan and mission is to promote, develop, and facilitate educational thought-provoking topics and inspiring keynote speakers. The conference afternoon schedules of tours, activities and golf tournament offer opportunities to meet new and old friends and catch up with old acquaintances.
Keynote Speaker -

Jase Robertson at

A&E® Duck Dynasty
Growing up with his father as The Duck Commander, Jase Robertson soon realized that if he wanted to spend time with his dad, he'd have to meet Phil in the blind.  From the age of 8, Jase spent as much time in the woods as he possibly could, even missing the maximum number of days from school each year that the law would allow so that he could be out there. 
Since Jase believes in the Resurrection, he looks forward to his dream hunt with Jesus and Apostles Paul and Peter. He believes that hunting was God's idea anyway (Genesis 9:1-3). As for now, Jase realizes that every time he goes on a hunt with his dad and his own two sons, Reed and Cole, he already is on a dream hunt.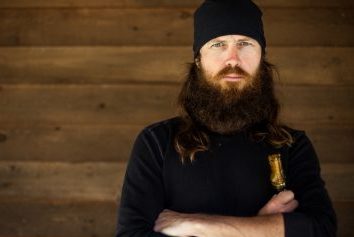 Conference Registration Rates
Early ends April 24, 2020
Motor Carrier First-Time Attendee $535.00
Motor Carrier                                      $625.00
Allied Sponsor                                   $725.00
Allied Non-Sponsor                        $1,075.00
Standard begins April 25, 2020
Motor Carrier First-Time Attendee $535.00
Motor Carrier                                      $725.00
Allied Sponsor                                   $725.00
Allied Non-Sponsor                        $1,175.00
Conference Schedule At-A-Glance
Sunday, July 19
3:00 - 7:30pm
Conference Registration
6:00 - 6:30pm
Sponsors & First Time Attendees Reception Hosted by the NCTA Board of Directors
6:30 - 10:30pm

Welcome Dinner                                                   Entertainment - The Embers

The Embers sponsored by the Carolinas Freightliner Dealers