General Session & Breakout Topics
Kelly Swanson: Resiliance - How to Bend without Breaking
Join Hayden Cardiff, Founder and Co-CEO of Idelic, for a discussion on how your fleet's Safety and Operations Teams can work best together to build a stronger fleet culture.  Learn how your fleet can break out of siloed departments and start preventing accidents and retaining drivers.
In this presentation, Cardiff will discuss how:
Siloed Departments can damage fleet operations and increase liability

Safety departments can instill safety-first values at every level of their fleet

Safety and Operations Teams can work together to retain drivers
Here to See some of Kelly's Clips
The power of words         A small moment of inspiration        Finding your way back again
NexGen Trucking - Your Road to the Future
Lindsey Trent is the Co-Founder and President of the Next Generation in Trucking Association, a non-profit trade association with the mission to promote trucking as a positive career field and create trucking programs while encouraging training and employment of young people in the trucking industry; and connecting them to training and employment opportunities.  She is passionate about introducing young people to trucking and the opportunities it can provide, leading her to revolutionize the industry by launching education and industry partnerships that aid in creating a skilled, diverse, and equitable workforce.
Lindsey serves on the Board of Directors of the Kentucky Trucking Association and the Advisory Board of Fairdale High School where she helped start their Diesel Technician Program.
Lindsey is a graduate of Purdue University and resides in Louisville, Kentucky with her husband and two kids where she enjoys working out, golfing, traveling, reading, and spending time with her family.
Truckers Against Trafficking and The Freedom Drivers Project
Presenting at the ACC is Brandy Belton, Freedom Drivers Project Director for Truckers Against Trafficking (TAT), as well as Antoine Sadler of Walmart, member of the Board of Directors of TAT and the 2018-2019 NC Road Team Captain.  Brandy and Antoine will discuss the mission of TAT, as well as provide success stories from their mobile army of transportation professionals who assist law enforcement in the recognition and reporting of human trafficking in order to aid in the recovery of victims and the arrest of their perpetrators.
Additionally, the Truckers Against Trafficking Trailer promoting the Freedom Drivers Project (FDP) will be joining us during the conference on its way to the ATA MCE 2022 in San Diego!  The TAT FDP Trailer will be available for tours and viewing in the Cherokee Conference Center parking lot October 13-15  during the Annual Councils Conference.  The FDP is a first-of-its kind, mobile exhibit serving as a remarkable tool to educate members of the trucking industry, law enforcement and the general public about domestic sex trafficking and how the trucking industry is a large part of combating it.  It also celebrates the Real Truckers Against Trafficking who are working to drive change in this area, and connects deeply with visitors, both intellectually and emotionally, to drive greater awareness of the problems and the simple action steps anyone can take to help.
NCTA State Partners Annual Update and Councils Business Session
During this session NCTA federal and state partners will provide an update on the latest changes influencing the trucking industry.  Also the membership will vote on the slate of officers and members of the advisory board for the Safety and Human Resources Council and the Technology and Maintenance Council.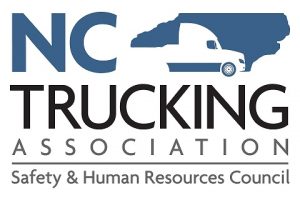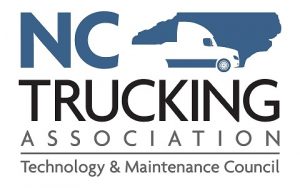 Emergency Action: Spill Response - Joe Beaman
Joe Beaman is President and Principal Geologist for Highlands Environmental Solutions, Inc. in Raleigh, North Carolina.  Mr. Beaman holds both Bachelor's and Master's Degrees in Geology, and is a licensed Geologist in multiple states.  Mr. Beaman possesses 30 years of environmental consulting experience, dealing with a wide variety of contaminants and environmental conditions.  He has extensive experience managing and responding to fuel and chemical spill incidents, and contamination issues related to natural disasters.  In addition to his environmental experience, Mr. Beaman has also served as a volunteer firefighter, emergency medical technician, and sworn law enforcement officer.  His diverse experience gives him a unique perspective with regards to emergency and disaster response projects.  Mr. Beaman has served with the Wake County Local Emergency Planning Committee since 2011, serving as past Vice-Chairman, Chairman and currently Chairman of the LEPC Land Use Subcommittee.  When not working, Mr. Beaman enjoys fishing, flying and serving as Assistant Scoutmaster with Boy Scout Troup 321 in Raleigh, North Carolina.
Technology and Maintenance
Upcoming and Future Truck Technology - Rich Ferguson
Presenting during the Technology and Maintenance breakout is Rich Ferguson. This session will be interactive with a discussion of technology on the horizon in development and also coming soon in Telematics, Remote Updates, Powertrain, EPA 2024 and 2027 as well as other related  topics.  The topics will help attendees with their business decision making as well as the spectrum of options in future equipment purchases.
Rich has worked for over 25 years in the Heavy Truck and Commercial Vehicle business segments holding P&L accountability for revenue ranging from $350M to $1.6B in B2B and B2C environments.  His roles included Senior Vice President for the Volvo Group where he directed the Mack and Volvo Trucks NAFTA aftermarket parts sales and customer support business unit.  Previously, Rich work for Daimler AG in executive leadership positions that included President of North American Commercial Bus Operations and President & GM of Daimler Trucks Remarketing.  He has successfully developed strategies and new business opportunities at the C-level for major industrial enterprises.  Currently, Rich is advising commercial vehicle stakeholders developing vision/strategies, implementing expansion plans, integrating telematics as well as advising private equity firms making investments in the industry.
Deposition Preparation - Sam Faucette
Topic information coming soon