Voice of the Industry
NCTA is the voice of the trucking industry, actively lobbying the North Carolina General Assembly and representing the industry as a voice to federal and state agencies.
Call on Washington
Each year members travel to Washington, DC to meet with elected officials and talk about the issues that are important to the industry.
Trucking Day at the State Capitol
NCTA members meet with members of the North Carolina General Assembly on Trucking Day.
Your Regulatory Advocate
In addition to the events above, NCTA also provides:
• Strong representation in legislation for state and federal regulatory issues
• Quarterly calls with the North Carolina State Highway Patrol
• FMCSA Update Meetings held across the state annual
We have a number of outreach opportunities advocate including Wreaths Across America, Truckers Against Trafficking, Truck Driver Appreciation Week, the North Carolina Road Team Captains and more.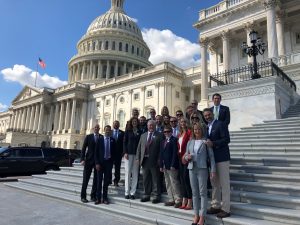 2019 NCTA Call on Washington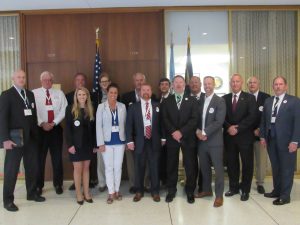 2019 NCTA Trucking Day at NC General Assembly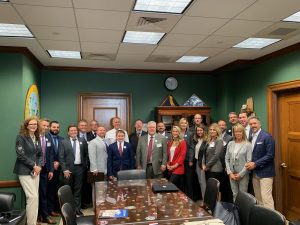 2019 NCTA Call on Washington with US Senator Tillis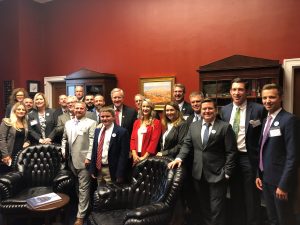 2019 NCTA Call on Washington with US Rep. Meadows