Safety | Compliance | Human Resources | Maintenance | Operations
Full Conference Registration includes: opening night welcome reception, breakfast, lunch, closing night awards banquet and all education.  Additional tickets are also available for the Saturday night awards banquet.
Early Motor Carrier Registration Rate Before August 28th             $545
Motor Carrier Registration Rate After August 28th                           $605
Allied Sponsor Conference Registration Rate                                  $365
Non-Sponsor Allied Conference Registration Rate                         $705
Awards Banquet Only (Adult)                                                               $115
Awards Banquet Only (Child)                                                               $60
Cancellation Policy
If you need to cancel your conference registration, please email written notification of cancellation to aharding@nctrucking.com to be received on or before September 24, 2021 to receive a refund, less $100 per registration administrative fee.  Refunds will not be issued after September 24, 2021.
Earn NATMI and SHRM Credits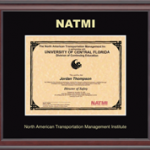 Attending the NCTA Annual Councils Conference offers 2 points toward the NATMI recertification requirements. For additional information on how the points are applied, contact Kelley at NATMI at (303) 952-4013.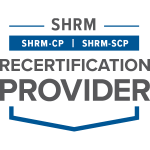 NCTA is now a SHRM Recertification Provider, Earn professional development credits.
The health and safety of our attendees, speakers, and staff will always be our top priority. In an effort to keep everyone safe while attending our events, we have updated our cleaning guidelines and implemented additional processes and procedures to ensure your health, safety and comfort are addressed.   We will continue to work closely with the hotel to ensure proper cleaning protocols are in place to maintain a clean and safe environment.  We are confident in our team's ability to welcome you safely back to our in-person events.

A room block has been made at the Hilton Myrtle Beach Resort for $179.00/night.  A link for booking your hotel will be included in your conference registration confirmation email.
Discuss how leveling up your skills in this ever-changing world is not just good for your professional development, but your organization at large. Now more than ever, it is imperative that you stay up to date on the current workplace issues, compliance requirements and the latest technologies.
Provide concrete examples of how your experience will positively impact your day-to-day work.  Let your boss know about the custom curriculum that will help solve workplace challenges. Highlight the sessions that cover talent management and engagement tactics. We have increased the number of topics presented by speakers who are trusted and recognized for their expertise. 
Flag the contacts you will make at the conference to advance your organization's goals.  The NCTA Annual Councils Conference & Expo will host solution providers showcasing a wide range of innovative products and services to help meet your needs.  Let your boss know you are committed to finding cost-savings. For example, you can register early before rates increase and book your hotel room through the official Housing Block.  You can take full advantage of coffee breaks, receptions and lunches to help cut costs of dining out, too.  
 Put your business case in writing. Use our handy Convince-Your-Boss_Letter-Template_ to help your boss understand why NCTA Annual Councils Conference and Expo is the most valuable conference for you to attend. Customize this based on your specific goals and how you will make a return on investment (of both time and money!). Consider committing to a post-conference briefing for staff, senior management or your team, where you'll highlight what you've learned from the conference. Tie your learnings to your organization's long-term and short-term goals or strategic plan to demonstrate the value and impact of your education.